Power grids need perfect balance between source and consumer. Balancing energy is needed to compensate deviations between generation and consumption of electrical energy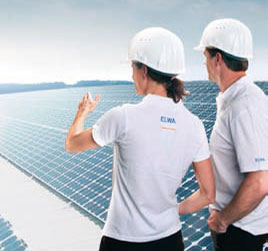 ELWA power-to-heat systems fulfil the the requirements to be used for minute reserve or secondary reserve.
ELWA power-to-heat systems operate step-less and are designed for frequent cutting off (there is no minimum ON time)
Existing combined heat and power stations and ELWA power-to-heat systems ca be operated "in tandem" to offer perfect balancing energy and process heat.
ELWA power-to-heat system can be operated aside of the energy balance market to make use of energy peaks – e.g if the grid provider would shut down the customers wind turbine (feed-in management), the turbine can be kept in operation to generate heat.
ELWA power-to-heat system provide flexible negative balancing energy, preferably connected to district heating systems because of the permanent high demand for thermal energy.
Advantages of power-to-heat
High revenues from the balancing energy market

Low maintenance cost – reduced TCO

Simple repowering for higher efficiency and flexibility

Combined power stations & P2H: optimised operational range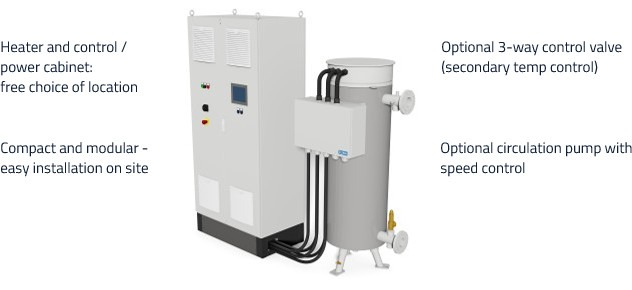 Performance data
Type

P2H144

P2H216

P2H288

P2H360

P2H432

P2H576

P2H792

P2H1008

P2H1680

KW

144

216

288

360

432

576

792

1008

1680

Design pressure


10 bar

higher pressures on request


Design temperature

110°C

higher temperatures on request


Operating voltage

400 Vac

400/690 Vac, other voltages on request